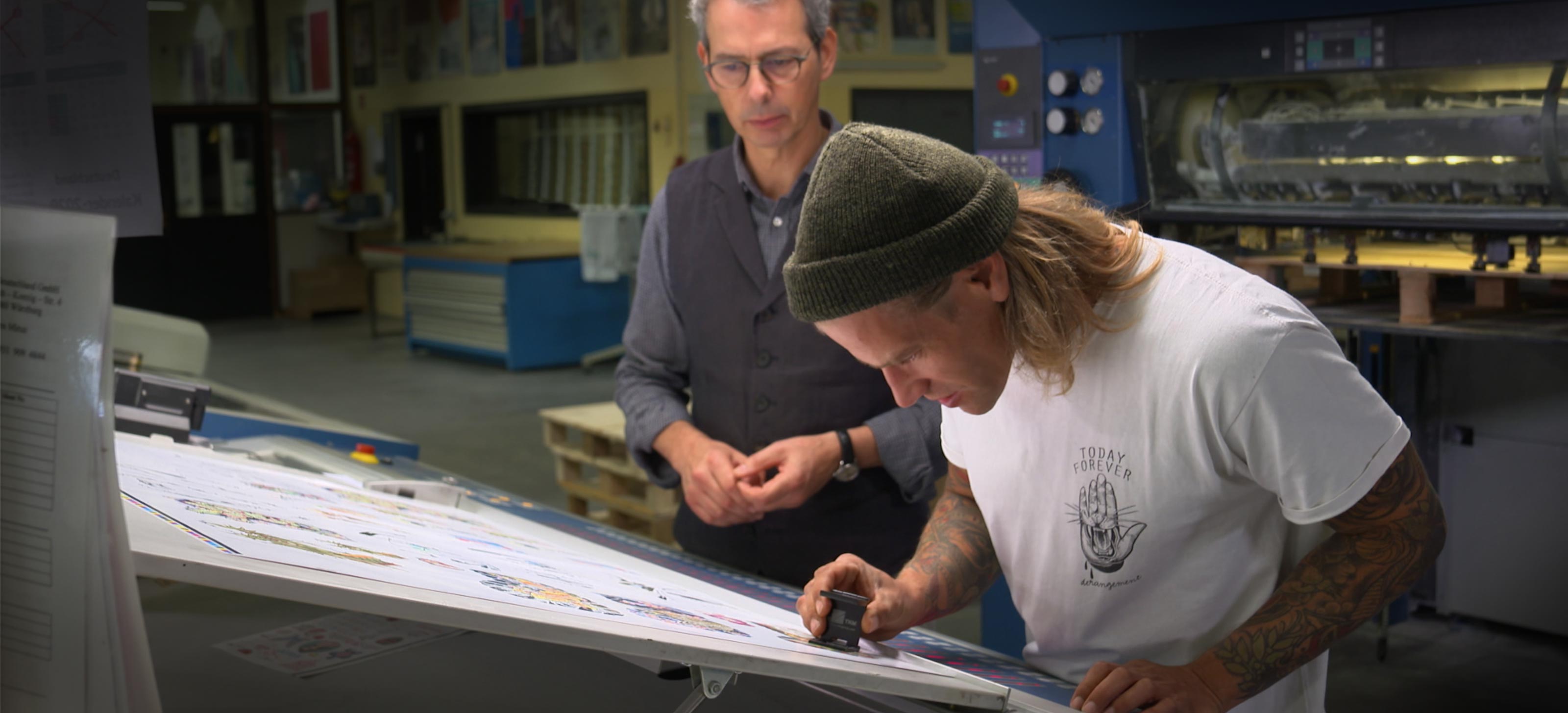 Quality and Values
Tatyou is a startup founded and run by tattoo artists, artists, media and print specialists.
We are reinventing the temporary tattoo in collaboration with Top Tattoo Artists. Our products are vegan, dermatologically tested and manufactured in a print quality that will convince even the greatest skeptic. The high-resolution printing technology, combined with traditional craftsmanship, ensures the unique quality that defines a Tatyou.
Boris, one of the founders of Tatyou, is the second generation to produce high-quality prints for the art market and museums and has also been producing temporary tattoos for several years. He has transferred his high demands on the print image and sustainable production to them. This means that its manufacturing method probably results in some of the best temporary tattoos available worldwide.
Our tatyous are produced in small quantities in accordance with the legal requirements of the EU Cosmetics Regulation in Germany and are tested by accredited testing institutes. Extensive dermatological tests prove the high tolerance of the products.
The Tatyou team has defined the following values for itself:
UNIQUE
OPEN
FREE & FAIR
These values are reflected in everything we do and produce. We uniquely set new standards in the quality of temporary tattoos. We are open to new things and look for improvements and innovations. From raw material to delivery, we are free to define our qualities. In this way we can act fairly and responsibly in every production step.