Gara
R.I.P Cat
It doesn't matter if you're fluffy on the outside. On the inside, all mammals are made of the same material - bones. Every life ends someday, even that of our furry friends, but there's also a new beginning around various corners. Gara follows this principle by using his favorite Blackwork-Style as well as dynamic to breath life into his design.

Please note: Your Tatyou can be applied super easily: Simply cut out the motif, peel off the protective film, place the tattoo on your skin with the motif facing down, moisturize it well, press on for 20 seconds and carefully peel off the basis layer. Your authentic-looking TATYOU now covers your skin like a real, razor sharp piece of art.
---
---
Ready for shipping
---
Exclusive product by Gara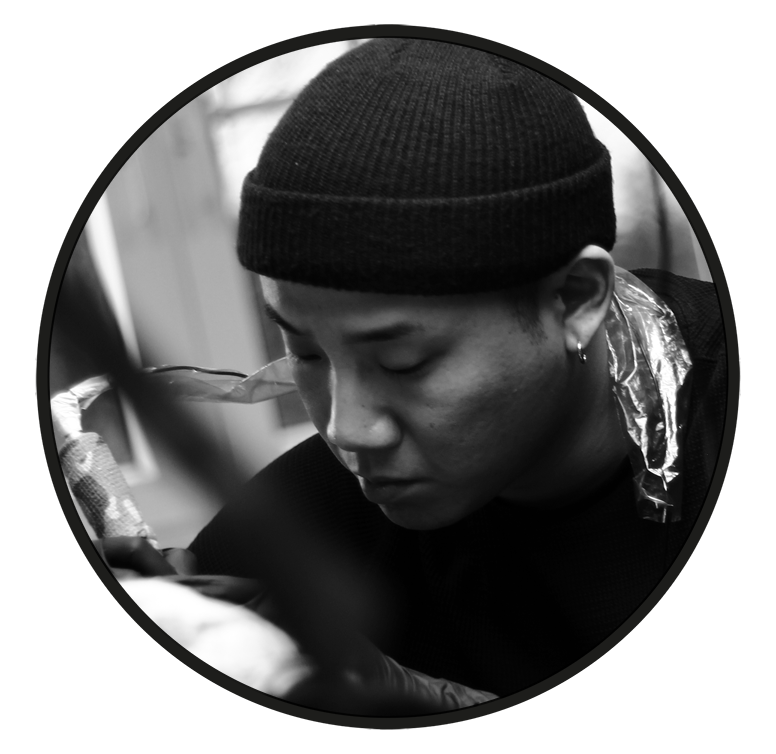 ---
This product is produced in Germany, comprehensively and dermatologically tested and inspected by the TÜV-Rheinland for the compliance of the European policies for cosmetic products. You will receive high-value quality products, kind to the skin and safe to use.
The tattoos last an average of 3 to 5 days and can be removed with cream or skin oil.
Sheet Size: 210mm x 148mm
Ingredients:Acrylates/Ethylhexyl Acrylate Copolymer, Aqua, Polyacrylate, Rosin polymer fumarated and maleated, Linseed Oil Ascorbate Esters, Glycine Soja Oil, Ammonium Laureth Sulfate, linseed oil polymer, Phenoxyethanol, Ethylhexyl Oleate, Tung Oil, Fatty acids, C16-18 and C18-unsatd., Bu esters, Ammonia, Silica Dimethyl Silylate, PTFE, Ethylhexyl Acrylate, Fatty acids, C16-18, 2-ethylhexyl esters, Manganese Octoate, Polyethylene, Cobalt Octoate, TBHQ, C13-14 Alkane, BHT [+/- CI 77891, CI 77266, CI 11710, CI 15850, CI 74160].
Producer: Tatyou
Warning: Avoid mucosal contact!
*"Vernicia fordii Oil" replaces "Tung Oil" starting from batch 1634!