Kristin Kremers
Retro Racoon
Retro Racoon is cool piece inspired by the 90s and therefore the perfect choice for nostalgic raccoon fans. Kristin gives the normally cute looking animal a cool 90s attitude and turns him into the individualist he is. Drawn along the lines of traditional, this piece uphelds Kristins own interpretations and ideas, turning it into a design that stands for itself and breaches borders.

Please note: Delicate adhesive tattoos with a lot of small and fine elements are made with more skin glue than others. That means they are prone to attract lint. You can avoid that by using cosmetic MATTIFIERS/PRIMERS or matt SPRAY-ON PLASTER on your tatyou. Just apply those CAREFULLY after letting your fresh tatyou dry a minute or two and enjoy your tatyou longer in its full glory!
---
---
Ready for shipping
---
Exclusive product by Kristin Kremers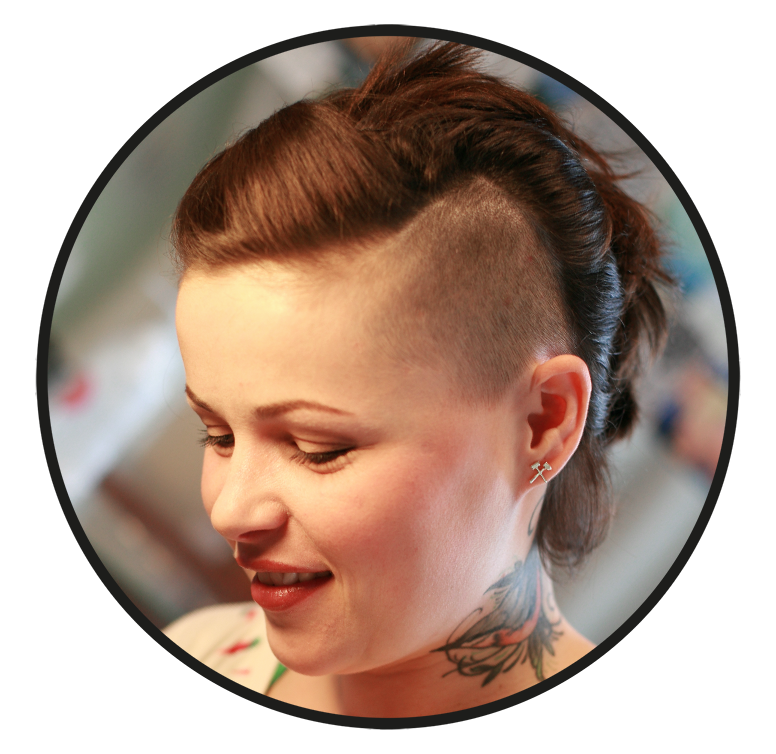 ---
This product is produced in Germany, comprehensively and dermatologically tested and inspected by the TÜV-Rheinland for the compliance of the European policies for cosmetic products. You will receive high-value quality products, kind to the skin and safe to use.
The tattoos last an average of 3 to 5 days and can be removed with cream or skin oil.
Sheet Size: 105mm x 148mm
Ingredients:Acrylates/Ethylhexyl Acrylate Copolymer, Aqua, Polyacrylate, Rosin polymer fumarated and maleated, Linseed Oil Ascorbate Esters, Glycine Soja Oil, Ammonium Laureth Sulfate, linseed oil polymer, Phenoxyethanol, Ethylhexyl Oleate, Tung Oil, Fatty acids, C16-18 and C18-unsatd., Bu esters, Ammonia, Silica Dimethyl Silylate, PTFE, Ethylhexyl Acrylate, Fatty acids, C16-18, 2-ethylhexyl esters, Manganese Octoate, Polyethylene, Cobalt Octoate, TBHQ, C13-14 Alkane, BHT [+/- CI 77891, CI 77266, CI 11710, CI 15850, CI 74160].
Producer: Tatyou
Warning: Avoid mucosal contact!
*"Vernicia fordii Oil" replaces "Tung Oil" starting from batch 1634!